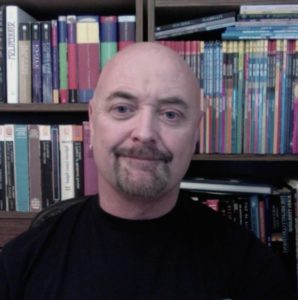 Welcome to my website.
I'm an author of science fiction and fantasy novels for children and young adults, including The Alchemist's Portrait, The Sorcerer's Letterbox, The Clone Conspiracy, The Emerald Curse, The Heretic's Tomb, The Doomsday Mask, The Time Camera, The Sphere of Septimus, Flashback, Future Imperfect, Twisted Fate, the Shadowzone series, The Children's Writer's Guide, The Time Traveler's Guide, and many non-fiction books.
I work as a writing coach, consultant, and editor for authors in all genres, conduct writing workshops both in person and online, and offer writing services for the business community.
Simply click on the book covers below to learn more about my novels, non-fiction titles, and anthologies.
Books are usually available in your local bookstore, at online locations, and you can always purchase personally inscribed and autographed copies directly from the author.
Coaching and Courses for Writers
Writing Services
Listen to one of my online readings, read excerpts from the books or study some of the published book reviews and readers comments. Learn about me and my work in the Bio section or learn what teachers and students have to say about my school presentations, workshops and residency programs.
You can also visit my blog and find me on:
Facebook, Twitter, Amazon, Pinterest, Google+, LinkedIn, and YouTube.