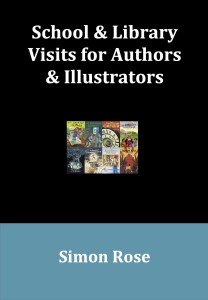 Available at: Amazon / Kobo / Barnes & Noble / iBooks / Smashwords

School & Library Visits for Authors & Illustrators
Authors who write for children and young adults are often able to secure speaking engagements in schools and libraries. Teachers and librarians appreciate that an author or illustrator visit to a school is very inspirational, boosting student creativity and encouraging them in their own writing.
School & Library Visits for Authors & Illustrators examines how to:
Organize school tours
Maximize book sales
Create presentations
Design workshops
Develop author-in-residence programs
Conduct virtual author visits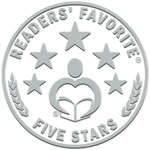 These details are also included in The Children's Writer's Guide, which examines working as an author for children and young adults. Topics include how you can get started as a writer, create time and space to pursue your craft and deal with lack of motivation and writer's block. Topics covered include where ideas come from and how writers turn them into stories, choosing appropriate names for characters, the importance of historical research if your novel is set in a different era, writing science fiction and fantasy, the use of magic in stories for children, the role of editing and revision, how to deal with rejection, and marketing and promotion.
School & Library Visits for Authors & Illustrators is available at the following locations:
Ebook
Amazon Japan        Smashwords     Barnes and Noble     iBooks

   Scribd
Paperback 
Amazon Canada    Amazon USA       Amazon UK       Amazon France     Barnes and Noble     Amazon Germany     Amazon Japan

Reviews
"Once a book is written, edited and published, the work is by no means complete. Authors have to be very resourceful in how they promote their work. This doesn't have to be a burden. Some parts of self-promotion can be quite enjoyable. For example, a children's author can visit schools and libraries to connect with their potential audience: the young readers. This can include a presentation on what it means to be an author, what the author enjoys writing about, where the author gets ideas, how the author creates believable characters and how they choose character names, and the importance of doing research, especially for historical and highly scientific or technical stories. It can also include a reading. Some interesting games, like word searches, all based on the author's books, can also attract the potential young reader's attention.
There are considerable opportunities in every community which are great venues for sharing one's writing passion with young readers. As Simon Rose discusses in his book, School and Library Visits for Authors and Illustrators, the need to connect with one's readers can be a satisfying undertaking. In today's wonderful high-tech world, there is also the option of connecting virtually with one's readers. As well as visits and readings, both live and virtual, authors can offer workshops for young readers/writers to inspire them with both their reading and their creative writing ideas. Simon leads the writer through all the possibilities and options and ways to optimize each potential interaction with young readers, be it in a school, a library or virtually. A very useful guide."
Emily-Jane Hills Orford for Readers' Favorite