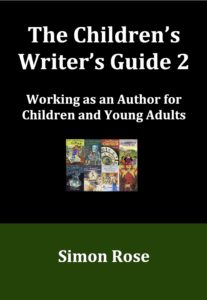 The Children's Writer's Guide 2
The Children's Writer's Guide 2 is ideal for writers not just of books for children and young adults, but also features information that's applicable to writers in all genres. The first installment of The Children's Writer's Guide has a wealth of tips and advice, including suggestions regarding how to get started as a writer, dealing with writer's block, conducting research, choosing appropriate names for your characters, the editing and revision process, as well as the world of marketing and promotion.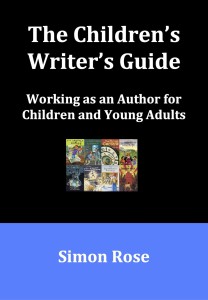 This second book further explores the writing process, examining topics such as developing memorable characters, creating effective dialogue, the importance of book covers, the value of blogging, age levels and appropriate content for books for children and young adults, networking, and the process of submitting your work to publishing houses.
In combination with The Children's Writer's Guide, this second book provides invaluable advice and support for both established and aspiring authors of books for children and young adults.
The Children's Writer's Guide 2 is available at the following locations:
Ebook

Amazon Canada     Kobo     Amazon USA    Indigo/Chapters     Amazon UK     Amazon Germany  

Amazon France      Amazon Japan     Smashwords     Barnes and Noble
Paperback

Amazon Canada     Amazon USA     Amazon UK     Amazon Germany    Amazon France     Barnes and Noble
Reviews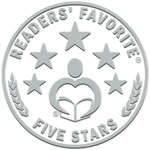 "The Children's Writer's Guide 2 by Simon Rose is a writing/publishing book and is part of a series. It is a succinct and short guide. Simon Rose writes about writing while being a well-established and recognized author, which means that his advice and remarks are all relevant, sound and directly usable by would-be authors. However, some of the chapters are bound to be useful to authors in their own right too. They range from blogging to improving one's trade in any way possible. Each chapter in Simon Rose's book encourages writers in an engaging fashion to be better writers. Indeed, Simon often refers to his own wide experience and provides extremely valuable examples of what to do or not to do!
The Children's Writer's Guide 2 by Simon Rose is a tremendously worthwhile read when you are a writer and want to keep improving, as I am. (Yes… I read the part about adverbs and adjectives, even if I use too many in this review!) This book is truly inspiring, probably because it tackles such topics as inspiration, creativity, developing as a writer, fleshing out characters or scenes, the creative process, plot, everything a writer ought to think about really ranging from the initial stages of the story to synopsis writing, the book cover, tenses… in a straightforward fashion. I have been writing for years and am a literature teacher, but this book gave me valuable ideas such as writing a study guide for my books, for instance. Thank you so much! That is why I highly recommend this book!"
Marie-Hélène Fasquel for Reader's Favorite, January 2018
"Rose's second Children's Writer's Guide provides tips and examples of how to make writing more, interesting, effective and age appropriate – while ensuring that you continue to enjoy the whole experience. In this edition, he provides a guideline to help you align an appropriate word count for books aimed at different age groups along with ideas of how to work with sensitive topics (i.e.: swearing, violence) when writing for different audiences.
As Rose points out, one of the critical success factors in writing a successful novel is to create the right balance between narrative and dialogue, all while keeping the characters realistic and lively. Tips on what to avoid when writing dialogue and how to communicate effectively with multiple characters are provided. Of course, your customers first have to want to pick the book up so that you can draw them in – an effective book cover will increase interest and entice readers. Rose provides ideas on how to help you achieve this.
But what do you do when you are finished your manuscript? Today's world of technology provides you with tools and options to self- publish, or you can pursue the more traditional publishing house path. Rose provides an explanation of each and guides you through the process. Many examples are provided. Finally, Rose reminds us that it is up the writer to define his or her professional reputation – he openly shares his thoughts on this, allowing you to benefit from his personal experience.
Overall, this book offers tremendous insight into how you can create interesting and captivating stories for different age groups, and what you need to do to move towards publication. It's a great book to get you on the path to becoming published and engaged with others in the industry."
"This is the second writer's guide by Simon Rose. It's an informative read. Simon uses his own books as examples throughout this guide and gives some great advice for aspiring writers. This installment discusses appropriate word counts, how to address issues like language (swearing), your book cover, marketing and lots more. The Children's Writer's Guide 2 offers some good advice that would enable any writer to improve their craft. It's certainly worth looking at if you want to write books for children. Simon Rose is a very experienced writer, with a wealth of knowledge. The answers to your writing questions may just lie in this book. Check it out!"