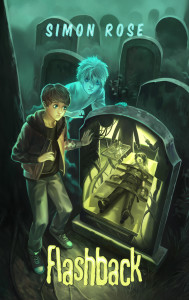 Flashback
Lots of kids have an imaginary friend. Max certainly did. Then one day, Max's friend said something that scared him. Max never saw his friend again.
Several years later, Max's imaginary childhood friend returns – older, wiser, and disturbingly real. He tells Max of events concealed for over twenty years, events that someone will go to deadly lengths to keep that way. Max must journey into his friend's past, not knowing how his actions will affect what he knows as reality.
Flashback is the first book in the Flashback series of novels, including Twisted Fate and Parallel Destiny.

Published by Tyche Books, Calgary, Alberta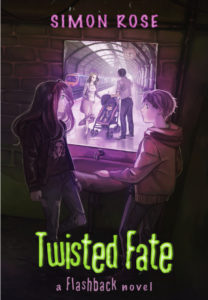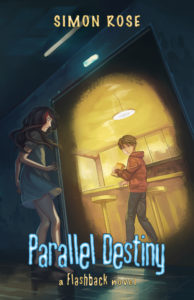 Release Date: March 2015
ISBN 10: 1928025110 ISBN 13: 978-1928025115
Flashback was shortlisted for the Alberta Book Publishing Awards Book of the Year for Children and Young Adults in 2016.
Learn more about Flashback
Flashback interview     Reviews     Read an Excerpt     

Flashback is available at the following locations:
Paperback
Amazon Canada     Amazon USA     Indigo/Chapters          Amazon UK
Amazon Germany     Amazon France      Amazon Japan

Ebook
Amazon Canada     Amazon USA     Kobo     Scribd    Barnes and Noble     Amazon UK
Amazon Germany     Amazon France     Amazon Japan    iBooks

Audiobook