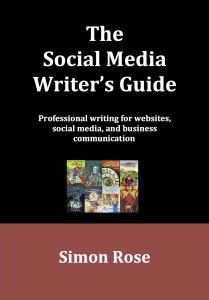 Available at: Amazon / Kobo / Barnes & Noble / iBooks / Smashwords

The Social Media Writer's Guide
The Social Media Writer's Guide examines the importance of engaging a professional writer to handle an organization's website, social media, and business communications. Well-written content in a company's written communications can make all the difference between success and failure.
This book examines the creation of clear, concise, and relevant website and other online content that both attracts and retains the visitor's attention. It explores the use of headlines, the incorporation of keywords, the benefits of the correct use of English, the pitfalls of intentional and accidental errors, and above all the importance of engaging a professional copywriter to handle a company's business communications.
The Social Media Writer's Guide offers tips, advice, and recommendations for those interested in exploring the world of professional copywriting.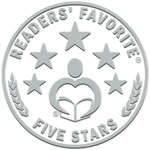 The Social Media Writer's Guide is available at the following locations:
Ebook
Amazon Japan  Smashwords  iBooks  Barnes and Noble  Scribd

Amazon Canada  Amazon USA  Amazon UK  Amazon France  Amazon Germany

Reviews
"The famous bard, Shakespeare, knew how to make a candid point in very few words. "A tale told by an idiot, full of sound and fury, signifying nothing," from Shakespeare's Macbeth, sums up the need to be short and to the point, or, quite frankly, no one will get the point. In this day and age, when few people really read, let alone understand what they do read, there is a need to be brief and coherent with a powerful hook to attract attention. Most people who look at social media are just scanning quickly through page after page. A professional copywriter's job is to make each page worthy and intriguing enough to demand further attention. And, there is an art to how to use social media: be short and to the point and hook the reader in quickly.
As author Simon Rose quotes in his book, The Social Media Writer's Guide, when working with social media, "Remember that old saying that 'you only get one chance to make a first impression'." A professional copywriter has to make every word count in such a way that will personalize the web content to appeal to both the reader and the scanner alike. Using killer headlines instead of clichéd catch phrases like "A reputation for quality" or "We will beat any other offer" will ensure more attention. As Simon points out, "The frequent use of meaningless phrases and empty slogans on websites does an organization little good, but on the other side of the coin, choosing the right words can truly work wonders." The internet can be a powerful promotional tool, especially if you run a blog with www.hostiserver.com hosting specifically to show off your writing style and skills. Following Simon's suggestions and guidelines, a professional copywriter can certainly improve his/her skills. A good resource."
Emily-Jane Hills Orford for Readers' Favorite