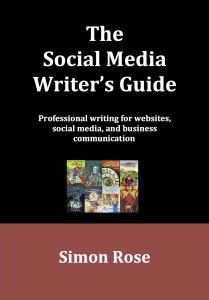 Here are just a few content samples of blog and social media postings that I've created for a wide range of industries.
Real Estate
Buying
The purchase of a home is usually the most expensive transaction most people experience in their lifetime. It only makes sense to hire a professional to look after the details and ensure that everything goes smoothly. I can help you to determine your personal buying power, comprising your financial assets, savings, income and debt levels, pre-qualifying you for the best price range to consider, based on your personal financial situation, plus advise you on lenders that will best suit your needs.
As a professional in the real estate market, I can locate properties for you that may not yet have been advertised. This can be a considerable asset in a market such as the Calgary area, where new listings can often be snapped up on the first day they hit the market. Working as your personal representative, I keep a close watch as new properties become available, making sure that the type of home you may be looking for doesn't slip through your fingers. I will also act as your guide to determine the right home for you, based on your personal requirements and on my own knowledge of different house styles, neighborhoods and my expertise in the housing market
Once we have found something that you like, I will thoroughly investigate your prospective new home in terms of the local community, neighbourhood, schools, sports and leisure facilities, shopping and other amenities, zoning issues, utilities, transportation routes and any future developments nearby that might affect the value of the property. I will assess the property's resale potential, which while you may not need to consider this for many years, remains an important part of the purchasing process. I will also advise you with regards to the best offer to put forward, based on my in-depth knowledge on the sale price of comparable properties at that particular time.
Once we have secured your new home however, there is still a lot of work to be done, in terms of financing, legal requirements and some of the more complicated and often confusing aspects of any real estate transaction, involving you meeting your contractual obligations as the buyer. You can rest assured that I will handle all these details, including all the necessary paperwork, in a professional manner. Once your signature is on the contract, there are deadlines to be met and inspections of the property to be organized so that the sale of the property meets the predetermined closing date. I will represent you throughout what can be a challenging negotiation process to ensure that you get the best possible deal.
Areas for negotiation when buying property will always include the price, some of the financial arrangements and the possession date for your new home, but may also may include whether repairs to the property, such as to furnaces, the exterior, electrical or heating systems and so on, are part of the deal or whether certain items such as furnishings or household equipment are considered integral to the property itself and thus part of the sale. Any agreement should allow a sufficient amount of time for you to authorize and complete any inspections that may be required before the transaction is considered legally binding. As your chosen real estate professional, I can assist you in all these matters to ensure that the purchase of your new property goes as smoothly as possible, right through to the final walk-through, to verify that the seller has met all their obligations, to your very first day in your new home.
Selling
For sellers, Calgary and the surrounding area in Southern Alberta remains one of the hottest real estate markets in North America, with property prices appreciating considerably in recent years. While prospective buyers continue to be attracted to this beautiful part of Western Canada, effectively marketing your property nevertheless remains a challenge. As a professional real estate agent, I have all the qualifications, experience and in-depth knowledge on the local real estate market necessary to assist you in pricing, preparing and selling your house, condo, apartment, acreage, estate home, farm, ranches or small business.
I will advise you with regards to the right price at which to advertise you home, based on my knowledge of the recent sale price of comparable properties. Your property will be added to the Calgary and area Multiple Listings Service (MLS), bringing your home to the attention of the maximum number of local buyers. As a member of the Calgary Real Estate Association and the Alberta Real Estate Association, I am also connected to other realtors and potential buyers not only in Canada, but all around the world, making them fully aware of your home's availability. My listings are advertised on my website and are linked to other places on the word wide web, such as my blog and through my presence on Twitter, Facebook and other online media. These days, more than 80% of those looking to purchase a new home search online first and pay little attention to traditional print media with regards to real estate.
There is no additional fee for me to list your home for sale and I will deal with all questions with regards to your property. I will also advise you on the preparation of your home for sale and viewing by potential buyers, determining what cost effective improvements, renovations or decoration might be needed to transform an ordinary home into an extraordinary one, greatly increasing your chances of securing a buyer in the shortest possible amount of time. I handle the showing of your property to all potential purchasers, keeping your schedule free during the busy period when you are planning your relocation. You may also rest assured that when an offer is made, I will help you evaluate each proposal and negotiate on your behalf to obtain the best price, deal and terms for you and your family. I will guide you through the complicated negotiation process and with any required inspections of your home, in order to ensure that you meet all your contractual obligations as the seller. And of course, throughout the entire process, I will handle all the necessary paperwork involving the eventual sale in a professional manner.
Just as it makes sense to use a professional when buying property, a realtor can also be of invaluable assistance when selling your home and property listed as 'For Sale by Owner' are often disregarded by potential buyers. Your home is usually your largest asset. Consequently, it is vital that when you decide to put your property on the market, you hire an experienced and trustworthy professional to handle everything for you, so that things go smoothly.
 Home Inspection
The Benefits of Tankless Water Heaters
Most of us are familiar with the storage tank style of water heaters, which have been around for almost 100 years. Many homes and businesses still have these kinds of water heaters, but they are prone to problems and can be very inefficient at times. In recent years, the tankless water heater has been developed, providing hot water only when it's needed and saving people money on their bills. So what exactly are the advantages of the tankless heater when compared to the traditional storage heater?
Perhaps the main benefit of the tankless heater is that it only heats water when it's required. By eliminating a storage tank for hot water, energy efficiency is greatly increased. A water heater accounts for around 20% of a home's total heating costs. However, with a traditional water heater, between 20 and 40% of the energy produced is wasted as a result of radiant heat loss from the storage tank. Since there's no storage with a tankless heater, the savings are considerable and energy isn't wasted.
A situation we're all familiar with is the conventional tank running out of hot water following continuous heavy use. There is then a waiting period before hot water is available again. Tankless heaters aren't restricted by a predetermined water supply. They can provide more than four gallons of hot water per minute and no refreshing or recovery time is needed.
Safety can sometimes be a concern with hot water in the home. Traditional heaters are usually set at a very high temperature, so that after heavy use the hot water supply recovers relatively quickly. However, this also means that there can be a risk of scalding, particularly for elderly people and younger children. Digital temperature controls on tankless systems eliminate this danger and also save the homeowner money by not maintaining the water temperature at an overly hot level.
If space is a consideration, in condos and apartments for example, tankless heaters are a great alternative. Conventional water heaters take up a lot of space, whereas a tankless heater is much smaller and can be installed in just about any room, freeing up space for storage.
Since conventional hot water tanks store water and heat it for extended periods, hard water scale can form on the inside of the tank. This can eventually affect the heater's efficiency and cause leaks, reducing the life of the tank. Tankless heaters are not as prone to these issues. They're also more durable than traditional water heaters, which last for between six and twelve years. Tankless heaters on the other hand can be expected to last for more than 20 years.
For convenience, durability, and both energy and cost savings, the tankless water heater really is a very attractive option.
Breathe Easy – The Importance of Good Ventilation
We all know that getting outside frequently and breathing fresh air is good for us, but what about when you're inside? We often forget that healthy air is just as important inside our homes, where Canadians spend a high percentage of their time, especially in the winter months.
Modern homes are designed to be as energy efficient as possible and are usually virtually airtight. However, this also means that homes can be prone to indoor pollutants, many of which can adversely affect our health. Dust, mold, pet dander, and chemicals from things like air fresheners and cleaning products, can all cause or worsen respiratory problems such as asthma and also lead to virus infections. A build up of carbon monoxide in your home can be particularly dangerous.
A ventilation system is just as important to a new home as the furnace, heating system, or smoke alarms. There are a number of ways to ensure that your home has good air quality, since it's not always possible to open windows all-year round.
Exhaust and ceiling fans can prevent your home from becoming too humid (if you turn them on). You can also control humidity with a humidifier and use a dehumidifier to combat dry air, but these devices don't improve your home's ventilation. Old and stale air can be released from your home by using an exhaust fan. The interior air is then replaced with clean air from outside which is drawn in through a filtering system, removing potentially harmful pollutants. The filtering system could be a HRV (Heat Recovery Ventilator) or the filter in your furnace. The fan above your stove not only deals with odours associated with cooking, but also helps to remove moisture. Other important considerations in your new home are adequate ventilation for furnaces, fireplaces, water heaters, and dryers.
In addition to preventing health problems, a good ventilation system can also help you to increase or maintain the value of a new home. Water damage, mildew, or mold caused by poor ventilation or excess condensation can seriously affect the resale value of your property. If you want to protect both your family's health and your financial investment, make sure that you make good ventilation a priority.
Equipment Rentals
Sitelite – Exclusive to ABC
We are proud to introduce the Sitelite, the first offering in a series of three portable outdoor lights that we're developing. Our focus has always been on customer service and providing our clients with the right tools and equipment they need to get the job done. The Sitelite was designed in response to customer requests and is ideal for the construction industry and a wide variety of commercial applications. Created with rougher terrain in mind, the Sitelite is suitable for a diverse range of environments. Unlike many similar products, that can prove to be unstable and even flimsy, in certain conditions, the Sitelite is sturdy, rugged and versatile and is the perfect solution to your outdoor lighting issues. Check out the new Sitelite, exclusive to ABC.
ABC – Your One-Stop Solution Specialists
At ABC, we offer unique and innovative custom solutions to clients involved in commercial, industrial and residential construction. We work with electrical, plumbing, concrete, mechanical/HVAC, and general contractors, and are fully committed to providing the types of equipment that are right for you, are a good fit for your project and will save you both time and money. Whether you're interested in buying or renting, you can always use ABC's extensive network of equipment suppliers to solve your problems.
Whether you're working on a large or small project, the team at ABC is here to act as your complete product resource. We provide you with reliable quotes and expert equipment knowledge, guaranteed, allowing you to focus on what's really important and concentrate on your project's schedule. We want you to consider us as a vital part of your operation, an important division of your company that provides you with access to the finest quality equipment and exceptional customer service. Learn more about how the team at ABC can help you improve the operation of your project, advise you with regards to your equipment requirements, provide you with valuable product knowledge and increase your company's profitability. Just visit our website and contact us today.
 Plumbing
 Treat Yourself to a Steambath – The Ultimate in Relaxation
These days, more and more people dream of having an in-home spa, transforming a simple residential bathroom into a truly special place. At ABC, we proudly feature steambaths from Steamist, who have over fifty years of experience with steam rooms, saunas and steambathing systems.
Steambaths are not only a great place to relax, but provide a number of health benefits too. The steam eases and soothes your sore, tired muscles, helping to release the tensions of your day. Steam can also provide relief from allergies, arthritis, asthma, respiratory and circulatory problems. Steam fuels blood flow, banishing impurities and toxins from your body, while hydrating dry skin with warm, penetrating moisture. It also opens your pores, bringing nutrients to the surface, and enhancing collagen production. Your steambath can also relieve or help prevent skin ailments such as eczema, athlete's foot and acne. And finally, not only is your steambath the ultimate in relaxation, it can also be of benefit with the aging process, by helping your skin maintain a soft and smooth appearance.
At ABC, we have a selection of steambaths for you to choose from, so visit our showroom and see for yourself. You know you deserve it.
Tradeshow Company
Most people have heard the expression that you only get one chance to make a first impression. This is particularly important if you're taking part in trade shows, since the event may be the first place people will encounter you, your company and your products and services. At a busy trade show, you've only got seconds to grab and hold someone's attention. A professionally designed tradeshow booth will go a long way toward giving your customers a highly positive and long lasting impression of your company.
Whether you're interested in custom rentals or custom purchases, at ABC, trade show displays are our specialty, from design and fabrication to shipping and installation. Your display is also an advertisement for ABC, so you can rest assured that we'll always provide you with a quality product, in keeping with our core values of innovation, creativity and customer service.
Depending on the side of the space you've rented, there's a wide range of options available for your trade show display. At ABC we have a variety of pop-up displays to fit the most common ten feet and twenty feet trade show booth dimensions, but can also customize trade show displays to suit your unique requirements. We also have a wide range of tabletop displays, banner stands, literature stands, lighting, furniture and accessories to suit just about any size booth and budget. Our tradeshow displays feature attention grabbing graphics, a highly professional look and are also lightweight, simple to set up and fold away when packed up for very easy transportation.
So don't delay. Call us today to discuss how we can help you to stand out from the crowd.
Maintenance Company
Seeing the Lights – The Benefits of Clean Windows
We all like to see clean windows. They let in more light, give us a better view of the outside world and for businesses, present a more professional image. Cleaning them can seem like a relatively simple task. However, your home or office may have a lot of windows or you simply can't find the time to clean them. Some people decide to hire professionals, but many decide not to clean windows at all.
However, windows really do need to be kept clean. The glass can deteriorate over time and has to be maintained. Glass can be contaminated by acid rain, sea spray, by oxidization if windows are encased in screens or metal frames, as well as from overspray from paint and other materials. If windows are washed frequently, the adverse effects of heavy rain and general decay are a reduced. You thus won't need to replace your glass as often, saving you money in the long term.
Hard mineral deposits cause the most damage to windows. If a window isn't cleaned for a long time, the tough mineral residue that forms on the glass is very difficult to remove. Cleaning the windows yourself with water, basic cleaning liquids and washcloths is no longer an option. Windows will eventually need to be replaced, costing you a lot of money. Cleaning by a professional company a couple of times a year can make all the difference.