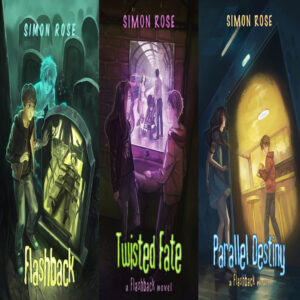 Available at: Amazon / Kobo / Barnes & Noble / iBooks / Tyche Books

Max experiences flashbacks of a life that isn't his, from a time before he was born. Some of the memories are pleasant, some are . . . disturbing.
The complete Flashback Trilogy, a paranormal adventure series with time-travel and mad science.
Book 1: Flashback – Max sees a boy that no one else can. He reveals to Max twenty-year-old secrets, secrets that someone will go to deadly lengths to keep concealed. To right a tragic wrong, Max must leap into his new friend's past, not knowing how his actions will affect his own reality.
Book 2: Twisted Fate – When Max learns that Project Mindstorm has been revived, he and Julia embark on a seemingly impossible mission across multiple, shifting timelines. On the run and pursued at every turn by the powerful and ruthless Kane, Max and Julia engage in a desperate race against time to transform their own destinies.
Book 3: Parallel Destiny – The borders between realities are thinning, and Alastair Hammond's experiments into the existence of parallel universes are dangerous and destructive. Marooned within a bewildering series of alternate timelines, Max and Julia are forced to save the very fabric of reality from Hammond's deadly scheme.
What they're saying about The Flashback Trilogy
"Flashback is an action-packed adventure perfect for middle grade readers. Young readers will enjoy the plot-driven story rife with the supernatural, bad guys, evil experimentation, and time slip."
"Twisted Fate kept me on the edge of my seat the whole time."
Release Date: June 2018
The Flashback Trilogy box set is available at the following locations:
Amazon Canada     Amazon USA     Kobo     Barnes and Noble     Amazon UK
Amazon Germany     Amazon France     Amazon Japan     iBooks     Smashwords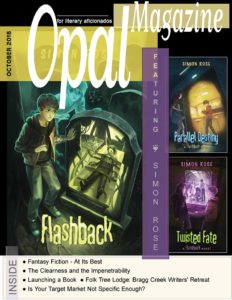 Learn more about The Flashback Trilogy
Flashback: Book One of the Flashback series
Twisted Fate: Book Two of the Flashback series
Parallel Destiny: Book Three of the Flashback series