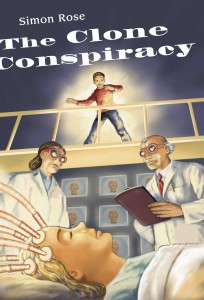 Create Your Own Futuristic Technology
In these workshops you'll imagine future technological developments that could transform our way of life, before designing a magazine or newspaper advertisement, as well as a TV commercial, for your products.
The future technology could be related to transportation, the military, medical, sports, entertainment, lifestyle, habitat, or even household appliances. You'll also imagine yourselves living in this incredible future environment and create a journal describing a typical day in the future.
Assignments
After emailing me your first completed assignment, this will then be returned with comments, suggestions, and recommendations. Other assignments will then follow via email for the duration of the coaching process.
The future that was
New inventions from the past
The shape of things to come
Invent your product
Magazine and newspaper advertising
Create a TV commercial
Your daily journal of life in the future
Ask the author – A question and answer session with your writing instructor
The process
You can start the set of online workshops at any time. After you register for a workshop, you will then receive your assignments via email. You then complete the assignments at your own pace and send them back to me by return email. There is no time limit for the workshop and you may take as long as you wish to complete your full set of projects.
Workshop fee
$450, plus GST.
All fees are in Canadian dollars. Payments may be made by etransfer or by Paypal. Please contact me for further details. If you reside outside Canada and have any questions regarding taking the workshop, please contact me directly.