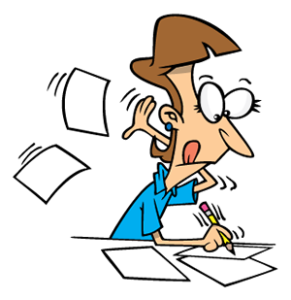 To ensure that you always stay in the public eye, in addition to continually promoting your own website, you need to pay attention to social media on sites such as Facebook, Twitter, YouTube, Instagram and many others. Since you need to focus on the day-to-day operation of your business, why not hire an expert to take care of all your blogs and social media accounts?
I provide writing services and create regular postings for your blogs and social media pages, with fresh and updated content that's designed to get you noticed.
Company News
Announcements
New Company Products and Services
Industry News and Developments
Special Offers
You can view just a few examples of social media postings that I've created for a wide range of industries here.
I offer both hourly rates and flat fees, based on the requirements of the writing project. Please contact me directly for rates and fees for copywriting for blogs and social media.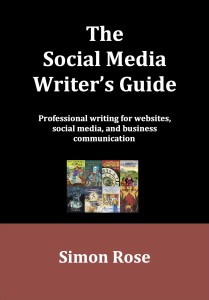 The Social Media Writer's Guide
The Social Media Writer's Guide examines the importance of engaging a professional writer to handle an organization's website, social media, and business communications.
This book examines the creation of clear, concise, and relevant website and other online content that both attracts and retains the visitor's attention.
The book explores the use of headlines, the incorporation of keywords, the benefits of the correct use of English, the pitfalls of intentional and accidental writing errors, and the importance of engaging a professional copywriter to handle a company's business communications.
The Social Media Writer's Guide is available as both an ebook at various locations online and as a paperback on Amazon.