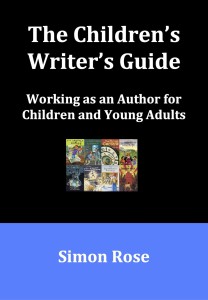 The Children's Writer's Guide
The Children's Writer's Guide examines how you can get started as a writer, create time and space to pursue your craft and deal with lack of motivation and writers block. Topics covered include where ideas come from and how writers turn them into stories, choosing names for characters that are appropriate to the story, the importance of historical research if your novel is set in a different era, writing science fiction and fantasy, and the use of magic in stories for children.
The guide examines the role of editing and revision and how to deal with what is often the inevitable process of rejection, at least until good fortune comes your way. I also recount some of my experiences with marketing and promotion, such as book launches and in-store signings, websites, blogs, and social media, and discusses presentations, workshops and author-in-residence programs at schools and libraries.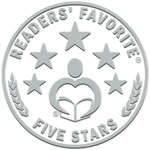 You can also learn more about some of the topics covered in the guide on Pinterest. 
You can also learn more about writing for children and young adults in The Children's Writer's Guide 2.
The Children's Writer's Guide is available at the following locations:
Ebook
Amazon Canada     Kobo     Amazon USA     Scribd    Indigo/Chapters     Amazon UK     Amazon Germany  

Amazon France      Amazon Japan     Smashwords     Barnes and Noble
Paperback

Amazon Canada     Amazon USA     Amazon UK     Amazon Germany     Amazon France      Amazon Japan      Barnes and Noble
Reviews
"Writing books for children is a marathon, not a sprint." So claims children's author, Simon Rose. With quite a few children's books published and in circulation, the author knows the amount of time and effort that goes into writing a book. And the work never slows down. It's more than just writing. As he points out in his book, The Children's Writer's Guide, there is a great deal of discipline and dedication that goes into pursuing an idea from its roots to the final product of a published book. And the work doesn't stop there, as all writers today will agree. There's the promotional package, the book signings, the in-school visits and presentations, and much more. Writing a book, any book, is a job that never really comes to an end.
Simon's guide is a valuable resource for both beginner and established children's book writers. In the first chapter, he provides some basic groundwork for all writers, with subsections with headings like: "In the Beginning" and "No Happily Ever After." He continually stresses that writing is more than just generating a great idea. It's hard work and lots of it. So writers need to be organized and committed to what they propose to write. He leads you through the initial concept of finding the great idea to inspire the book, how to hook the reader, and some less traditional writing guide topics like choosing the right names for your characters and dealing with rejection. Using examples from his own experience and his own published works, Simon provides a clear and concise guide to writing a good children's book. Very useful."
Emily-Jane Hills Orford for Readers' Favorite
"For disclosure, Simon Rose provided coaching assistance during the draft stage of my first novel, and I received a copy of this Writer's Guide in exchange for my honest review.
This guide would be a terrific read for anyone who – like myself – had the notion to become a children's writer, without any idea how to go about doing that!
I was fortunate enough early on in my journey to meet Simon, as well as other writers that were willing to fill me in on the ins and outs of writing for Young Adults, but if you don't have those mentors in your circle, this guide can give you a flavor of what you're in for. It addresses how to get started on your book, advice on ways to stick with it, as well as shares many tricks of the trade and writing tips. Simon uses real examples from his own writing as examples in an easy to follow, practical format.
For those who are considering a career in writing, it also gives a candid view of what this might look like – how to promote your book once you've published it and how to manage presentations, workshops, appearances at libraries or book stores and school author visits to round out your income and make a business out of being an author. Whether you've got an idea for a picture book, have an outline for a short story, or have several chapters finished from your first novel, this book is a great resource. I hope it inspires you to write and find success!"
Goodreads
"I illustrate children's books occasionally and I know many of you have ideas for children's books or you may have written a few stories yourself (and a wonderful number of you have commissioned illustrations of your writing from me). Simon Rose's The Children's Writer's Guide is the perfect handbook to take you from finding a unique, untold story of your own, to launching your published work in bookstores.
The author has taught classes at the local university and this book comes out of his experience teaching in person, making the benefits available to many more!
My first impression was of a very straightforward guide which covered each topic necessary to the author, without getting bogged down by in-depth over explaining. After all, the person most likely to pick up this book "knows" about books and topics, and simply needs the direction and clear path provided by this guide. This book is also an excellent resource for accomplished authors who wish to become more prolific, using a system of efficacy to create more books in a shorter amount of time."
Katana Leigh, Artist & Illustrator www.artlovelight.com
Loved this book. Great help for those getting started writing for children or teens. Get it now!
"Writing for children is a marathon, not a sprint. Great quote from the book that is oh so true! The Children's Writer's Guide is written with every writer in mind. It won't matter if you are beginning your career or if you have some years under your belt. Chapters will take you through the writing process and beyond. Great information and ideas throughout."
"Simon Rose's Children's Writer Guide takes you on a step-by-step journey through the exciting world of writing for children. From the opening, his message is clear – write, write and write some more! For many of us the first step is the hardest, and Simon provides us with simple examples of how to engage. He also runs through some of the most basic excuses that often get in the way of our dreams.
From there, Rose walks us through the critical steps of developing an interesting storyline, bringing our characters to life, and inviting our readers to feel the challenges of our protagonist. While it's up to us to breathe life into the tale, Rose offers advice and a framework that makes it all so much easier. From idea generation, to overcoming writers block, to the editing process, Rose offers creative and easy to follow advice.
And finally, none of this will matter if you don't know how to get your material to market after it is published. You will find advice on how to teach the public about you and your work and how to develop your marketing strategy.
Overall, the guide gives a realistic look into what is required to be a writer. It outlines the important steps required to succeed and includes meaningful examples. This is by far the best book I have picked up to help me kick start my writing!"
"There are plenty of writing guides available for writers in every stage of their careers. Simon Rose's Children's Writer's Guide is definitely one of those how-to guides suited for any age writer. This book is smart. It is practical and helpful. It has so much information, it should be 4 books!
If you are just beginning, or deep into you masterpiece, this book gets your creative juices flowing. It twists your brain and makes you think of things in many different ways with his witty experience guiding you. It also provides a vision to the total process to reaching your goals of being published! I will be donating my copy to a group of 14 year-olds who are finding their voices and beginning their journey. I'm glad I bought it."
"Simon Rose provides any aspiring children's writer with a complete resource book. It is filled with excellent information and some great examples. Simon Rose has written lots of children's books and he uses all of his experience to produce this book. Personally I enjoyed the read, especially the chapters on naming characters and magic in children's stories. This book has chapters on getting ideas, dealing with writer's block, editing and marketing. This is a great start for anyone with a dream of writing a children's book."
"Loved "The Children's Writer's Guide". What an awesome tool for writers starting out. Great ideas, tools, and guidance all in one book! Anyone who has ever had an interest in writing, or even in the process, would benefit from using this great writing tool. I recommend this book, and Simon's writing services, he is very professional and a great teacher! You never know where your mind can go, with just a little help with this book, the possibilities are endless. Great Job!"
"I am starting to have several resources for writing children's books and this is definitely getting to be one of my favorites to go back to. It is well written and is easy to keep on hand for those moments when you just need to quickly keep yourself on track with the publishing goals."
"Thoroughly enjoyed this book. Presented in an engaging manner, much like the author himself, this book is a straight forward manual that will encourage even the most timid writer to follow through on their creative dreams. The chapters are well laid out, filled with strategies, and delivered in a conversational tone that never overwhelms the reader. There is an implied message of confidence in this book that is very reassuring to a beginner writer. Highly recommend it."