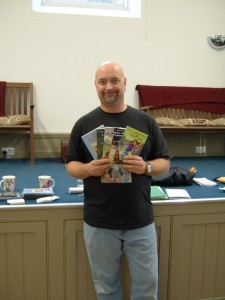 Many children are interested in writing, but often need help to channel their ability and encourage them to move forward. Professional advice can encourage creativity, whatever form that may take. Using email assignments, we explore where ideas come from and how to turn them into stories, basic story structure, plot development, creating characters, developing dialogue and more to help develop writing ability.
Assignments
After emailing me your first assignment, this will be returned with comments and recommendations. Other assignments will follow via email for the duration of the coaching process.
Every Picture Tells a Story – Inspiration from pictures
Weaving Words – Create a unique story using an unrelated collection of objects
Show Don't Tell – How to write descriptive prose
Character Sketching – Create your very own unique character
Dynamic Dialogue – Bringing your characters to life
Pen, Paper, Action! – Dramatic beginnings, cliffhanger endings and realistic settings
Submit Your Story – Receive a critique of one piece of your writing
Ask the Author – Question and answer with your writing instructor
The Process
You can start a set of workshops at any time. After you register for a workshop, you will receive your assignments via email. You complete the assignments at your own pace and send them to me by return email. There is no time limit and you may take as long as you wish to complete your full set of projects.
Fees
The cost for the series of Online Workshops for Children/Young Adults is $250.
Registration
Contact me directly for further details and to register for Online Workshops for Children/Young Adults.
*All prices are in Canadian dollars and subject to GST within Canada. For international registrations, I will notify you of the conversion rate to other currencies after I have received your registration and also advise you where to send your payment