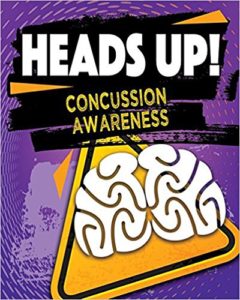 Heads Up! Concussion Awareness is part of the Exploring the Brain series published by Crabtree Publishing.
Using evidence-based research and best practices, this informative title provides a thorough introduction to concussions. Content includes causes of concussion, physical, cognitive, and emotional, symptoms, treatments, and the recovery process. Case studies, personal accounts from people who have sustained concussions, and injury-prevention tips encourage readers to advocate for their own health and safety as well as for others.
Published by Crabtree Publishing.
Release date: March 2018
ISBN 10: 077873508 ISBN 13: 978-0778735083
Ages 10 to 14.