Nov 22, 2022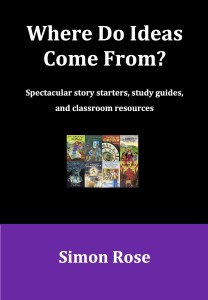 I've been working in person at local events in November and December, selling autographed copies of all the novels and promoting my services for writers and my programs for schools. I was at Riverbend Fall Fair on November 5 and at Balzac Christmas Market on November 18 and 19.
I'll be at Triwood Christmas Market at Triwood Community Association on December 3 and 4, from 10 am to 4 pm, and then at Granary Road Farmers Market on December 10, from 10 am to 5.30 pm
I'll also have copies of Where Do Ideas Come From?, which features a variety of ideas for teachers for study guides, workshops, and writing exercises based on some of my novels for young readers.