Sep 6, 2022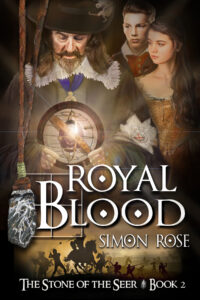 Check out Wottaread to read another interview about Royal Blood, the second novel in the Stone of the Seer series that's set in the turbulent 1640s during the English Civil War.
In the interview, I talk about the novel, the Stone of the Seer series, the second novel, the sources of inspiration, historical research, the upcoming third novel in the series, my other current writing projects, my work with other authors and more.
Wottaread was founded by writer and book lover, I.M Redwright. He is an indie author who decided to make things different, to do  things his own way. The Wottaread website was created in order to encourage people to read and spread incredible book stories all around the Internet.