Aug 14, 2021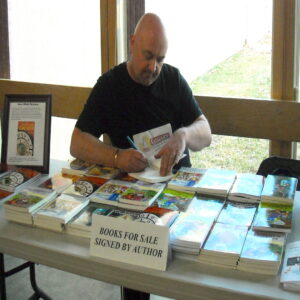 Today, I'll be appearing online at When Words Collide, Calgary's exciting annual literary festival .
My presentation entitled Writing Historical Fiction is at 10 am on August 14. Learn how to write an effective, authentic, and appealing story in this genre and how to fully immerse yourself in your chosen time period. Understand what defines historical fiction and different time periods, how to create believable settings, plausible characters, and the role of research in the creation of your novel.
My presentation on Writing for Children and Young Adults is at 4 pm on August 14. I'll be exploring the art of writing for children and young adults. Explore research, planning, pacing your story, developing characters, connecting with the reader, choosing settings, the role of adults in children's stories, and more.
To attend presentations register for When Words Collide @ http://ow.ly/npmY50FOqCC