Dec 16, 2021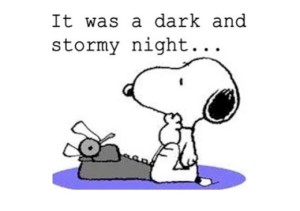 So how does SAD affect writers? Are those in Canada, the northern USA, and Scandinavia less prolific in the winter months? Does the cloud cover in Vancouver or in Britain reduce the amount of literary work originating in those areas? Do American writers in Florida create more prose between October and April than their counterparts in Minnesota? 
Is a writer in Australia or South Africa more likely to produce a larger body of work because he or she has more sunlight? Many of us may prefer to escape to a sunnier environment each winter if possible, but would it be to a writer's advantage to live there permanently, in order to become more proficient at his or her chosen craft?
There are undoubtedly writers with SAD who are less motivated to write in the winter. And yet, our ancestors, who had no access to artificial light to illuminate the gloom of winter, still managed to write and their work is no less impressive. Cave paintings may have created in the daytime, when ferocious animals were less likely to be around. Yet in the dark caves, the pictures would have been painted by the light of a flaming torch. 
For help with your writing at any time of year, check out my coaching and editing programs.