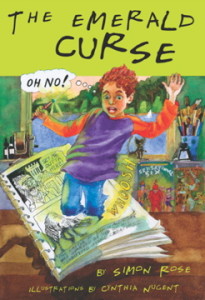 Super Stuff and Superheroes
In these workshops, you'll invent your own unique superhero, with powers, extended families and one or more archenemies.
You'll create a detailed biography of the character, complete with an origin story, facts about their superpowers and weaknesses, their secret identity, headquarters, arch enemy and more. You'll also draw your creation, create a cover for a comic book and write a newspaper style action-packed story about a battle between the hero and their main villain.
Assignments
After emailing me your first assignment, this will be returned with comments and recommendations. Other assignments will follow via email for the duration of the coaching process.
Create your superhero
Origin tales, strengths and weaknesses 
Secret identities
Secret bases and headquarters
Supervillains and archenemies
Comic book covers
Headline news story
Ask the author – Question and answer with your writing instructor
The process
You can start the set of workshops at any time. After you register for a workshop, you will receive your assignments via email. You complete the assignments at your own pace and send them to me by return email. There is no time limit and you may take as long as you wish to complete your full set of projects.
Workshop fee
$350, plus GST.
All fees are in Canadian dollars. If you reside outside Canada and have any questions regarding taking the workshop, please contact me directly.