Mar 14, 2017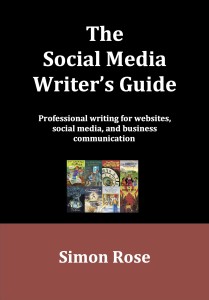 This class explores  writing for websites, blogs, and social media. Learn how to create dynamic and effective content for the online marketplace and to promote yourself as a writer for social media. Participants will complete a social media writing assignment that will be assessed by the instructor.
The Writing for Social Media class takes place from 6.30 pm to 9.30 pm on Tuesday, April 11. The class will be held at Henry Wise Wood High School, 910 – 75 Avenue SW.
Register at the Chinook Learning Services website.
You can also learn more about writing for all kinds of social media in The Social Media Writer's Guide, available now.